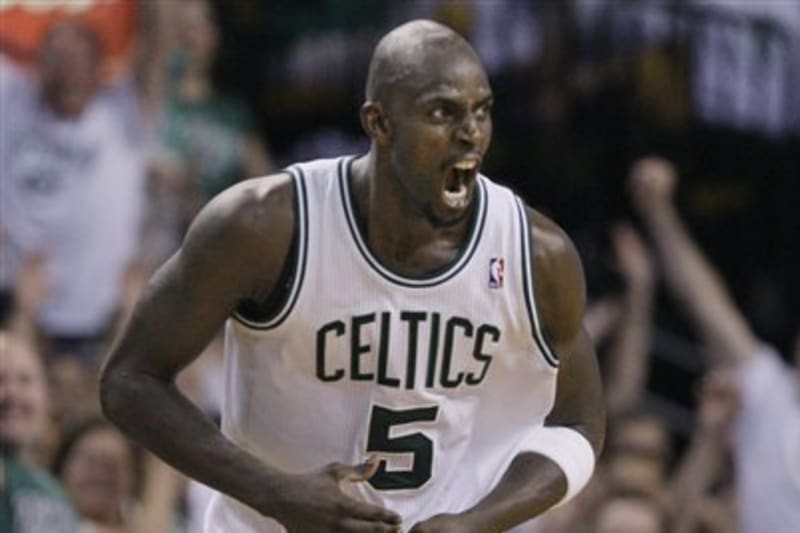 America's best past time is sports. Whether it be baseball, football, soccer, hockey, or even gymnastics, sports are extremely entertaining. When you're at these games, the best songs will make it an even better experience.
These songs are played at games to not only pump up the players and add motivation, it is to move the crowd and have them get into the game.
"Let's get ready to rumble!"
In this article, you will see my Top 10 choices of sports songs that should be played at every game.
At the end, I will also include some bonus songs that could be played, including one that should be played if the home team is beating the away team with only a few minutes to go, and some songs that can ONLY be played at its own respective sport.
 Don't Stop Believing – Journey
Whether you are losing by a touchdown or a few points, or whether you are even winning, don't believe that the game is over.
http://www.youtube.com/watch?v=CNB1EUJg1-w&feature;=fvst
 Remember the Name – Fort Minor
This is a classic modern song played to motivate players to work their hardest and know that they will do well; even further, if you are an underdog and are beating your opponents, this will give motivation to show people to not underestimate the power of your team.
http://www.youtube.com/watch?v=eEyWkOiVbHA
 We Will Rock You – Queen
– We Are The Champions – Queen
Everyone knows this song. It is a classic to be played at any sport.
http://www.youtube.com/watch?v=iikKzQwgBJc
 Let's Get It Started – Black Eyed Peas
Let's get it started in here! Let's make sure that the game gets off to a great start!
 Rock and Roll 2 – Gary Glitter
Great way to start the wave!
http://www.youtube.com/watch?v=bH5zsYZbANE
 Get Ready for This – 2 Unlimited
All I have to say is, "Y'all ready for this!" Da na na.
http://www.youtube.com/watch?v=1KUmAphvThQ
 YMCA – Village People
This is just to get the crowd moving and making these letters with their hands.
 Jam – Michael Jackson
He is the King of Pop. There is no doubt in my mind that this will get the crowd pumped up.
http://www.youtube.com/watch?v=U5fj3W4zhw4
 Whoomp! There it is – Tag Team
If your team is rallying and scoring point after point, or just to get the crowd saying the most useless words ever, this song will be sure to add fun to any sports game.
 I Like to Move It – Reel 2 Real
I remember hearing this while watching a movie called Madagascar, but when I heard this at a football game, I had to move it!
Bonus #1: Kiss Them Goodbye – Steam
Whether you just want to be cocky, or you are in the final moments of your game and you are winning, this song will piss off the other team. You should remember these lines, " Na na na na, na na na na, hey hey hey, goodbye!"
Bonus #2: Take Me Out To The Ball Game
This is pretty self-explanatory. What a great song to sing during the 7th inning stretch of a tiring, long baseball game.